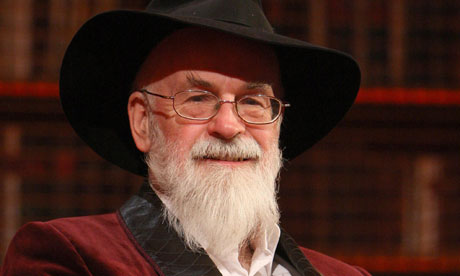 As a major bookworm but not even a big fantasy fan, even I know who Terry Pratchett is and am familiar with the unwavering love of his fans. He seemed to be a really sweet guy, too, when a friend met him at the National Book Festival a few years ago.
For this reason, it's pretty heart-wrenching to read that he was diagnosed with Alzheimer's at the age of 60 (I didn't know about that before) and now has the consent forms for assisted suicide. That's terribly sad.
I have a couple of cool things I've found, but I didn't want them to share a post with this news.